The running joke in our family for years was, with two kids and two businesses, there was surely too much of something!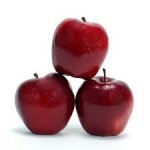 My daughter was old enough when the first company arrived on the scene she remembers it.  Our son was young enough he probably doesn't recall a time when his parents weren't running their own companies.
Turns out, the apple really doesn't fall far from the tree. In part this was by design, and in part I think it's in the genes.
Our daughter started her first company when she was just 12 years old.  She launched a successful company selling empowering products to inspire girls when she was barely in double digits.  When the day to day operations of running the company got in the way high school she went on to sell the line to a national company and enjoyed the benefits of her royalty checks for many years.
What can parents do to instill the entrepreneurial spirit into their kids?  Here are my 5 tips:
I Don't Know Isn't an Answer.  Growing up our  kids understood "I don't know" was never going to fly.  My response would always be something along the lines of, "Lucky for you we have Google", or "Yay, another opportunity to learn and expand your horizons!"
Travel Trumps Education. Whenever given the choice between an extra class or seeing the world, pack their bags.  The time my son spent traveling in China and volunteering in an orphanage there was invaluable.  His graduation gift was a Semester at Sea. I have always felt my children gained a lot more by seeing the world and experiencing other cultures than by anything they could have learned in a classroom.  One of the most important things you can ever get your children is a passport.
Lead by Example. Get your kids involved.  Bring them to work with you. We always encouraged our kids to be hands on. Letting them into your world is a great way to spend more time together and the teachable moments are priceless. We not only saw more of the kids, they saw more too.  They saw exactly how business works.   My daughter says the time she spent at the office growing up has helped her with her career far more than her college degree.
Give Back. My kids know that making a difference is my passion.  We have always done charity work as a family and that continued with my business.  Let your kids see that your priorities will remain consistent as an entrepreneur.
Encourage Curiosity.  My motto: Life is a buffet, try it all!  Expose your kids to different experiences, places and people.  Be willing to try new things.  You never know whom you will meet, what you will find, or where it will take you.  A sense of adventure is a must!


Lisa Hammond
The Barefoot CEO ®