So you didn't win Power Ball?  Me either.  However, as my dear friend Carolyn reminded me, it gave us all all good chance for what I like to call my "Lottery Litmus Test"…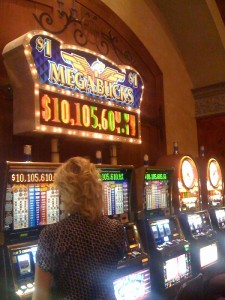 It goes a little something like this…I ponder what I would do if I actually won the lottery.
Over the years there have been times I wouldn't change a thing.  There have been times I would make radical changes.  And there have been times I would only make slight modifications to my life.  But what I have learned about myself is that this Lottery Litmus Test actually has merit.
Life is too short to wait for our 100 million dollar ship to come in!   Whenever I mull over my Lottery Litmus Test I inevitably end up course correcting and adjusting the sails on the ship of my life.
So what changes would YOU make if you won the Lottery?


Lisa Hammond
The Barefoot CEO ®