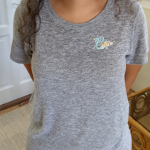 Without a goal or a dream we are charting our course without a map.  I have discovered that how we chart our course can be as varied and unique as the dreams we have.  Some people are visual, others make lists, for some it's a numbers game.
I have been creating Vision Boards long before they had a name.  This all began years before I knew what an affirmation was.  Since I was a little girl I have either made lists of things I wanted to accomplish or cut out pictures of places I wanted to travel.  I have no doubt this process along with a lot of hard work has been the foundation for following my dreams.
Watching Diana Nyad reach the shore after swimming for over 53 hours to achieve her dream of swimming from Cuba to Florida was incredibly inspiring.   This was Diana's 5th attempt.  She did something at 64 that she wasn't able to do at 28.  Just think about that!  At the age of 64 Diana embodies the spirit of commitment and persistence.  I have had the honor to meet Diana and hear her story in person and she is full of passion and purpose.
I just came across a list I made back in 1991.  My goals were so much simpler back then.  Even the list was simpler—a white piece of paper with items typed on it.  Yes, you read that correctly.  Typed.  It was 1991 and I still owned a typewriter.   The list had 23 items on it and 21 had been crossed off.  Crossed off with a pink highlighter.  The two items that had not been crossed off made me laugh.  One was no longer needed and the other one wasn't a priority.  Everything else that mattered was crossed off with that pink highlighter.  Finding that list reminded me of the value of a list, a goal, a dream.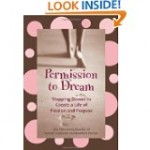 We must have a dream.  Not everyone will set out to sail across the world or swim between two countries.  But we ALL must have a chart a course.
My lifelong love of Vision Boards and my firm belief that the words and images we choose to surround ourselves with have power ultimately grew into the Stepping Stones collection and the Permission to Dream Journal.  Dreams can take you all over the world, and the Permission to Dream workshop series did just that.  Wanting to manifest your dream is universal!
I challenge you to create a new list or make a new Vision Board this weekend!   Put on a comfy Barefoot CEO T-shirt and get inspired.  Order via the blog or purchase at one of my speaking events.


Lisa Hammond
The Barefoot CEO ®