Soon Moms across the land will be waking up to receive their Mother's Day gifts.  I can't help but  smile when I think back over all the years of finger paint art and sticky pancakes in bed.
I recently read that 91% of Moms would rather get an iPad than flowers this year.  While I highly doubt many Moms will be asking for a spendy iPad, I do think the article was spot on about just how few Moms really want flowers.
In lieu of expensive electronics here is a run down of what Mom's are probably getting and what they might actually like instead…
The new Mom who hasn't slept in months is probably getting roses.  What she'd really like is a long leisurely bath and an even longer nap.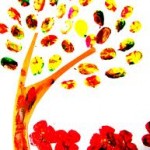 The Mother of toddlers is probably getting a bathrobe from her kids.  What she'd really like is her own time out – tell her she is going to be sent to her room alone for the day and she will jump for joy!
The Mom with school age kids is probably getting a kitchen appliance.  She'd really like a day at the spa with her girlfriends to relax and be pampered.
The Mother of teenagers is probably going to get a text message from her kids wishing her a Happy Mother's day.   What she would really like is a gift card so she can go buy some clothes her kids will stop making fun of.
The empty nest Mom is probably going to get a nice bottle of perfume.  What she wants is to know that you were really listening and her hard work was worth it.
Truth is, Moms don't want any thing, they want to be appreciated.  And you can't buy that at the mall.


Lisa Hammond
The Barefoot CEO ®